About Precision
The road to real results.
Precision Health & Fitness was founded in 2014 with a simple mission: to give its clients an unparalleled fitness journey.
Unparalleled experience
Training at Precision
Our goal is to never compromise on the member experience and will always strive to ensure members get the results they are looking, working, and paying for.
Innovative training programs, an exclusive, private setting and top-level coaching will set the stage for the ultimate performance experience - we believe that fitness should be fun, not boring or scary.
The entire facility has been designed to ensure you feel at home. Make no mistake, this is not a 'gym' as you know it. The variety of equipment available is vast for the size of the facility and caters for all manner of training methods. Whatever your goal, we've got you covered.
Meanwhile, our incredible sports therapy team provide their expertise to ensure any aches, pains or conditions you may have are dealt with as quickly and safely as possible.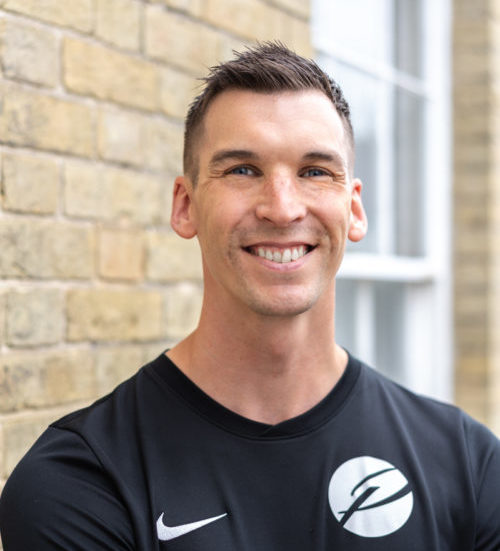 Company Director
Jack Harrison
Jack is a Sports Therapist, Personal Trainer and Director of Precision Health & Fitness. He holds a BSc (Hons) degree in Sports Therapy and has worked with both members of the public and professional/elite athletes working to assist recovery and prevent injuries. Jack is currently a member of the Register of Exercise Professionals as a Level 3 Advanced Personal Trainer.
Sports Therapist & Pilates Instructor
Karla Lambert
Karla is a Sports Therapist and a Level 2 gym instructor. She Holds a BSc (Hons) degree in Sports Therapy completed at the University of Chichester. Karla has had an interest in the human body for as long as she can remember and has tried her hand in many sports. She has had experience in both private physiotherapy clinics and sports teams, where she has spent time working with semi-professional football teams.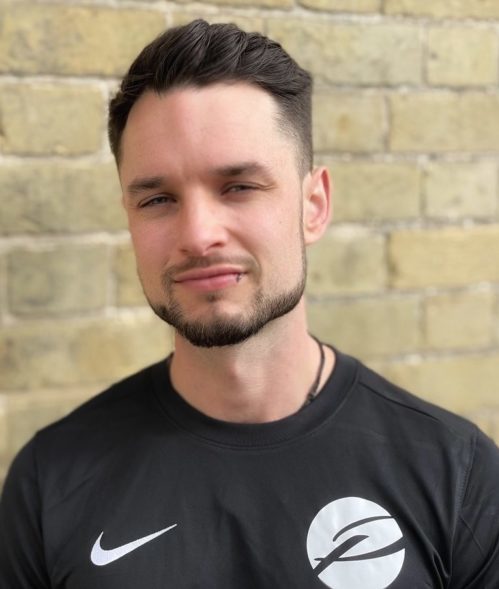 Personal Trainer & Mobility Coach
Travis Perkins
Travis is a Level 3 Personal Trainer and Kinstretch qualified mobility specialist. Travis has a passion for human biomechanics and strives to help his clients move and feel better. Following a thorough initial assessment Travis will program a progressive strength and mobility program to ensure safe and swift progress towards your goals.
Physiotherapist
Michelle Nast
Michelle is a Chartered Physiotherapist passionate about holistic healthcare and working with patients to make positive changes to their lives. Since graduating from the University of Brighton in 2009 with a Bsc (Hons) in Physiotherapy, Michelle has gained 12 years experience working as a Specialist Musculoskeletal Physiotherapist in the NHS. She has also worked in private hospitals, clinics and professional sports teams and academies. Michelle also has completed a masters level module in adult pain management.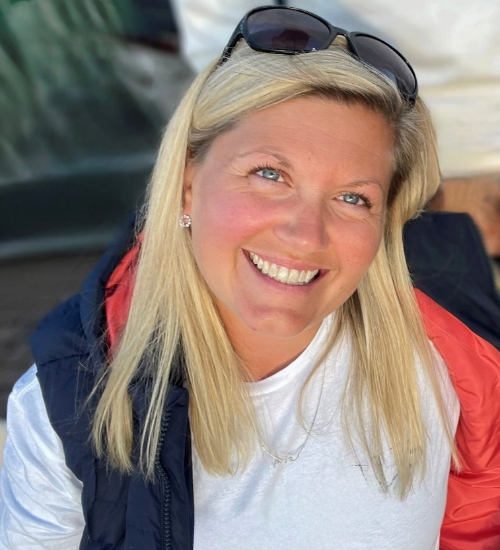 Women's Health Physiotherapist
Emily Taylor
Emily is a Chartered Physiotherapist with almost 20 years of experience in the profession. In more recent years, Emily has developed an interest in Women's and Pelvic Health and has completed further specialist training in this area, setting up a successful regional Pelvic Health service within the military. Emily regularly presents on Women's health topics to Menopause forums and Ante/postnatal groups as well as guest lecturing at Portsmouth University. Please get in touch with Emily through tayloredphysio.co.uk or via our contact page.
Yoga Instructor
Joanne Sumner
Joanne has been teaching yoga since 2009, training initially in classical Hatha yoga, then adding yin and restorative elements to her repertoire, including two years of yoga therapy training. She is warm, approachable, and loves to provide an inclusive experience that over time teaches people how to listen to their body and mind, and to find great self-acceptance and kindness. She also loves to laugh and teaches with a range of soulful approaches involving meditation, visualisation, affirmation, mudra and poetry, and light-heartedness. Please check out joannesumner.com for booking or get in touch through our contact page.